Famous Homes in Watch Hill
To get things started, we're going to look at Watch Hill, which is a historic seaside village with a very unique past, (and present) found on Rhode Island's south coast. Watch Hill is known for its coastal cottages, but don't let the term "cottage" fool you; these homes are very special.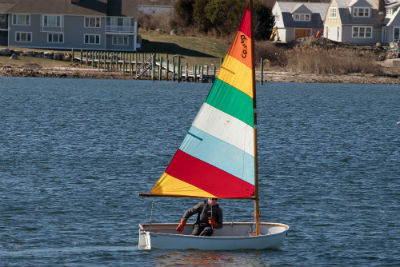 The reason for the beautiful homes is that the south coast of Rhode Island attracted a lot of old money in the early 1900s and the families with this capital wanted to create a paradisaical environment where children and adults alike could play all summer.
As a result, you'll also notice that the majority of the houses are old. The period architecture is because these wealthy families essentially built a colony of Victorian-style homes along the water during this period.
Watch Hill has since expanded into a full village, so it's more than just the coastal area, but if you're looking for a distinctive home in the region, the coast is where you'll find the extraordinary.
Currently, the community is best known as the summer locale of Taylor Swift , who in 2013 purchased a 1920s mansion that once belonged to oil heiress Rebekah West Harkness. This home is a landmark, as it sits atop a hill overlooking a beach and the ocean, and is one of the town's most well-known residences.
Swift often holds a Fourth of July celebration at her summer home and plenty of her famous friends spend time in Watch Hill whenever she is in town.
Late-night television host Conan O'Brien also has a summer home in Watch Hill, although he tends to keep a lower profile. Residents often see Conan wandering down Bay Street or dining at Ocean House when he is in the area.
Other Celebrity Homes
Famous people spending their summers in Watch Hill isn't a new phenomenon, as the area has long been a secret hideaway for celebrities. Clark Gable, for example, had a summer home in the area and spent a lot of time at Narragansett House, now called Watch Hill Inn, and the Olympia Tea Room in the 1940s.
Other notable residents in the 1920s, 30s, and 40s include Henry Ford, Douglas Fairbanks, Grouch Marx, and Jean Harlow, and although the exact locations of their homes aren't widely known, many locals have stories about the hotels, restaurants, and shops they used to frequent.
Frank Sinatra was a well-known vacationer, as well, and some believe he wanted to buy a home in Watch Hill. As the story goes, Sinatra thought better of becoming a permanent resident because his yacht was too large for the harbor. Other accounts suggest local officials didn't want Sinatra's less-than-savory friends flooding Watch Hill with their antics and ruining its peaceful atmosphere.
Other rumors suggest Tom Brady and the Clinton family have looked in purchasing Watch Hill real estate, although nothing has come of these reports as of yet.
Keep in mind that you don't have to be famous to purchase some Watch Hill real estate, nor
do you have to use the village as a seasonal residence.
One of the more considerable real estate deals to transpire in recent years occurred just last fall, as a single-family property at 25 Ocean View Highway sold for $11 million. This home is a lot newer than many in Watch Hill, having been built in 1997, so it is possible to find contemporary architecture if that is more your style.
If you have your heart set on Watch Hill, keep an eye on our listings page because you never know when the perfect cottage will hit the market, who owned the house in the past, or who your new neighbors will be.
Looking for a Home in Watch Hill
Away from the glitz and glamour of other affluent communities on the east coast, Watch Hill offers a more private and slower-paced lifestyle.
The village's downtown area is dotted with ice cream shops, restaurants, galleries and shopping in very
understated way. Notable attractions include Watch Hill Beach and the famed 125 year-old Flying Horses Carousel. The carousel, an icon of the town, has endured over a century, providing locals and visitors with a simple, timeless form of entertainment.
Watch Hill is probably not the place to be if you're looking for a lively nightlife, but the community provides a calm, relaxing place to raise a family, spend your summers, or retire from the city.
And, you never know, you could end up in the same Watch Hill neighborhood as some of the village's famous residents.