Randall Realtors Videos
This is South Kingstown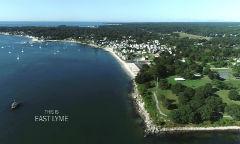 East Lyme is a typical New England town. It's two villages include farmland, woods, bike trails, three beaches, a fishing village and a quaint downtown with a theater, restaurants, shops and more.
Watch this video.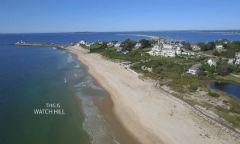 Watch Hill is quintessential New England. For those who appreciate the finer things in life, Watch Hill, Rhode Island won't disappoint. From stately mansions to seaside "cottages", Watch Hill offers premiere properties from which to enjoy the perfect summer playground.
Watch this video.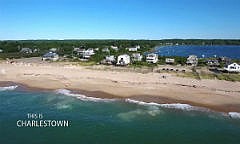 Charlestown is diverse, charming, and stunning. It's a quaint beautiful seaside town. Charlestown has so much to offer, there are lots of artists, a little grocery store, a historical society, galleries, great restaurant and two amazing beaches.
Watch this video.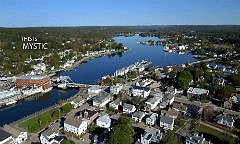 Mystic is more than Mystic Seaport. The town is actually just a zip code. Half of Mystic belongs to the town of Groton. The other half belongs to the town of Stonington. It's a perfect little town with a church on a hill and a draw bridge and the Mystic River splitting it right down the middle
Watch this video.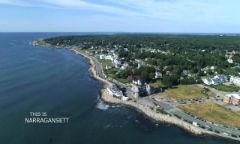 Narragansett is a small enchanting town with miles and miles of beaches. Narragansett Pier Village has shops, great restaurants, amazing ocean views and a picturesque walkway along beautiful Narragansett Bay. Narragansett is a special place year round.
Watch this video.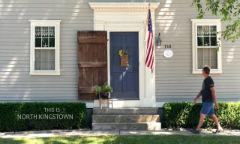 North Kingstown is a beautiful town that is full of history. In North Kingstown you will find numerous beaches, quaint Wickford Village, marinas, shops, art, industry and more.
Watch this video.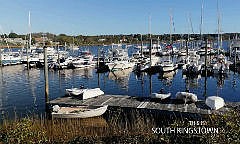 Located just south of Providence, close to Newport and a short ferry ride to Block Island; South Kingstown Rhode Island is a beautiful place where pastoral grounds meet the coastline. Marinas, quaint shops, theaters and a terrific downtown make up the fabric of this South County jewel.
Watch this video.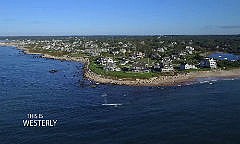 Westerly is a small town that is blessed by beautiful beaches and a vibrant downtown with wonderful shops, galleries and restaurants.
Watch this video.
Opens in a new window
Opens an external site
Opens an external site in a new window
A decorative image of the area.